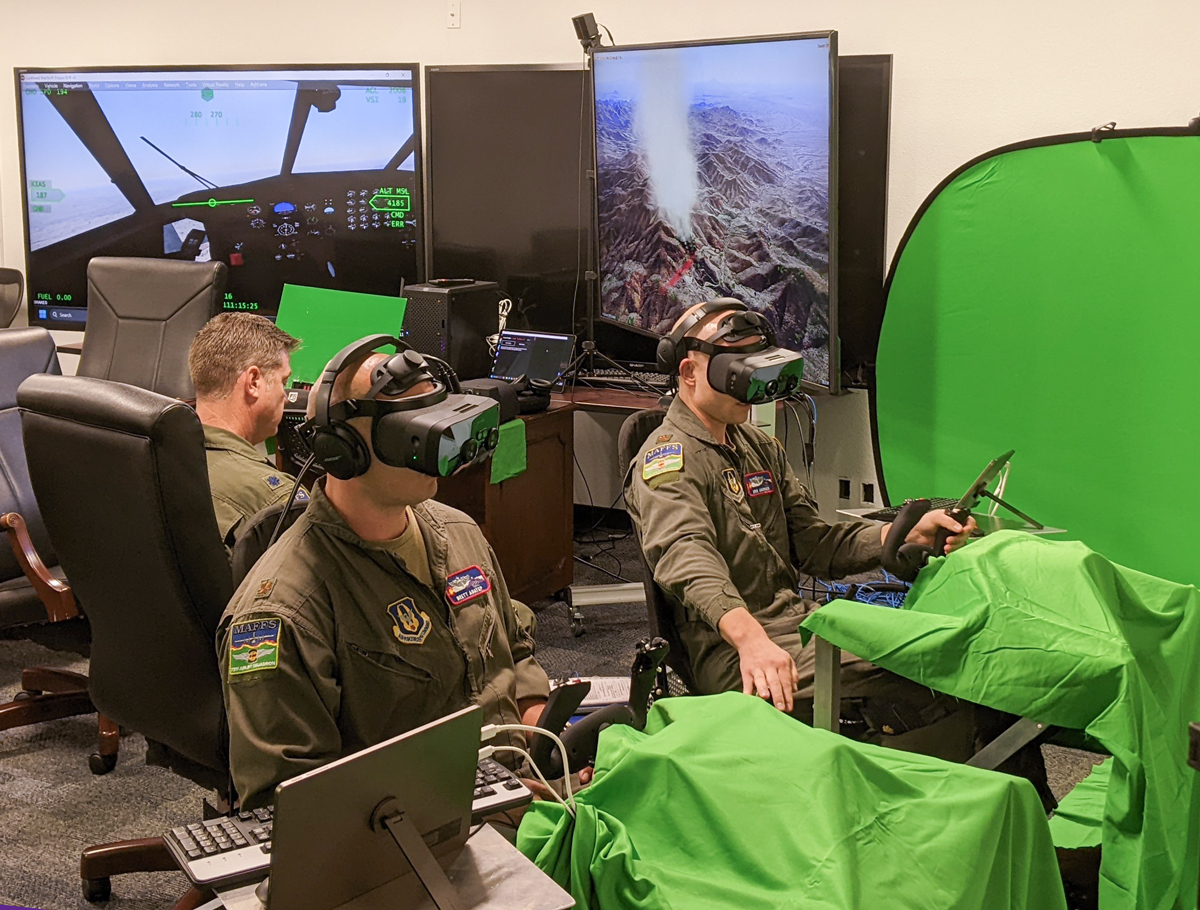 CLAREMONT, CA, August 28, 2023 Intellic Technologies announced that it is gathering commitments from private companies and international government agencies in the wildland firefighting industry to qualify for matching funding through the AFWERX STRATFI/TACFI program.
According to the AFWERX website, the Strategic Funding Increase (STRATFI) program provides additional funding for up to four years to Small Business Innovative Research (SBIR) program Phase II awardees, helping them avoid the difficult challenges between Phase II R&D and commercialization by matching funds from government agencies and private investors.
Ryan Becker, CEO, stated, "Building on our successful C-130 shared-cockpit procedures trainer prototype that we delivered to the MAFFS program during our Phase II SBIR work, we plan to begin development of high-fidelity aircraft simulators (HFAS) using our existing FS3D virtual reality platform. This new generation of FS3D hardware will remain compact compared to traditional 2D flight simulators, but will feature physical cockpit layouts that are specific to individual customer requirements."
CTO Trevor Maynard added, "Intellic has a unique opportunity to leverage our past success in the SBIR program. We can use the SBIR funds for developing, improving, and delivering hardware, software and services for wildland fire training." As software development priorities, Maynard listed improvements to FS3D's fire scenario management tool for instructors; a sophisticated after-action review module with instantaneous nonlinear playback; and, the ability to return to a previous moment in a past simulation so players can restart and test alternate strategies.
Additionally, the new developments will allow flight crews to practice Cockpit Resource Management with the exact procedures used on wildland firefighting flights while in the virtual FS3D environment; as well as allowing year-round training flexibility due to the modularity of the installations.
Becker concluded, "STRATFI is the right fit for us because we bring civilian wildland firefighting agencies together with their military surge capability providers and private wildland firefighting service providers in a collaborative, virtual environment that faithfully recreates the stress and complexity of wildland firefighting for every participant."
Intellic has developed a useful online planning tool on their website to help build a customer's own preorder for equipment, software and training services over the next four years. For more information or to submit a training plan to review, visit IntellicTechnologies.com/preorder/.
About Intellic Technologies: Intellic Technologies is "Connecting Wildfire Intelligence" by providing innovative wildland fire training products and services featuring FS3D, an immersive visual wildfire simulator, and Anchor Flank & Pinch (AFP), the training services division of Intellic Technologies. FS3D includes software and hardware that utilizes virtual and mixed reality (VR/MR) with photo-realistic imagery and scientific fire growth modeling to create an immersive, high-quality wildland fire training environment. AFP provides expert training services that integrate FS3D to develop the best, safest, most professional, effective, and efficient firefighters in the world.
About AFWERX: As the innovation arm of the Department of the Air Force and powered by the Air Force Research Laboratory (AFRL), AFWERX brings cutting edge American ingenuity from small businesses and start-ups to address the most pressing challenges of the DAF. In an effort to help bridge the "Valley of Death" between Phase II and Phase III, the AFVentures program has developed the Strategic Funding Increase (STRATFI) and Tactical Funding Increase (TACFI) Programs. Click here for more information.
About AFVentures: AFVentures invests in emerging technologies to scale Department of the Air Force capabilities, strengthening the US industrial base that empowers Airmen and Guardians by incentivizing private, for-profit investment in national security interests. Click here for more information.
SBIR/STTR Program Overview: The Small Business Innovation Research (SBIR) program was established by Congress in 1982 to fund research and development (R&D) by small businesses of 500 or fewer employees. Click here for more information.
April 3, 2023, Claremont, CA  Becker Support Services, developers of aerial firefighting and wildland fire simulation software FS3D, along with Anchor Flank & Pinch (AFP), providers of ground and aerial firefighting training services, announces the formation of Intellic Technologies, a wholly owned and partnership-run limited liability company. The company's focus is to provide innovative, virtual, […]