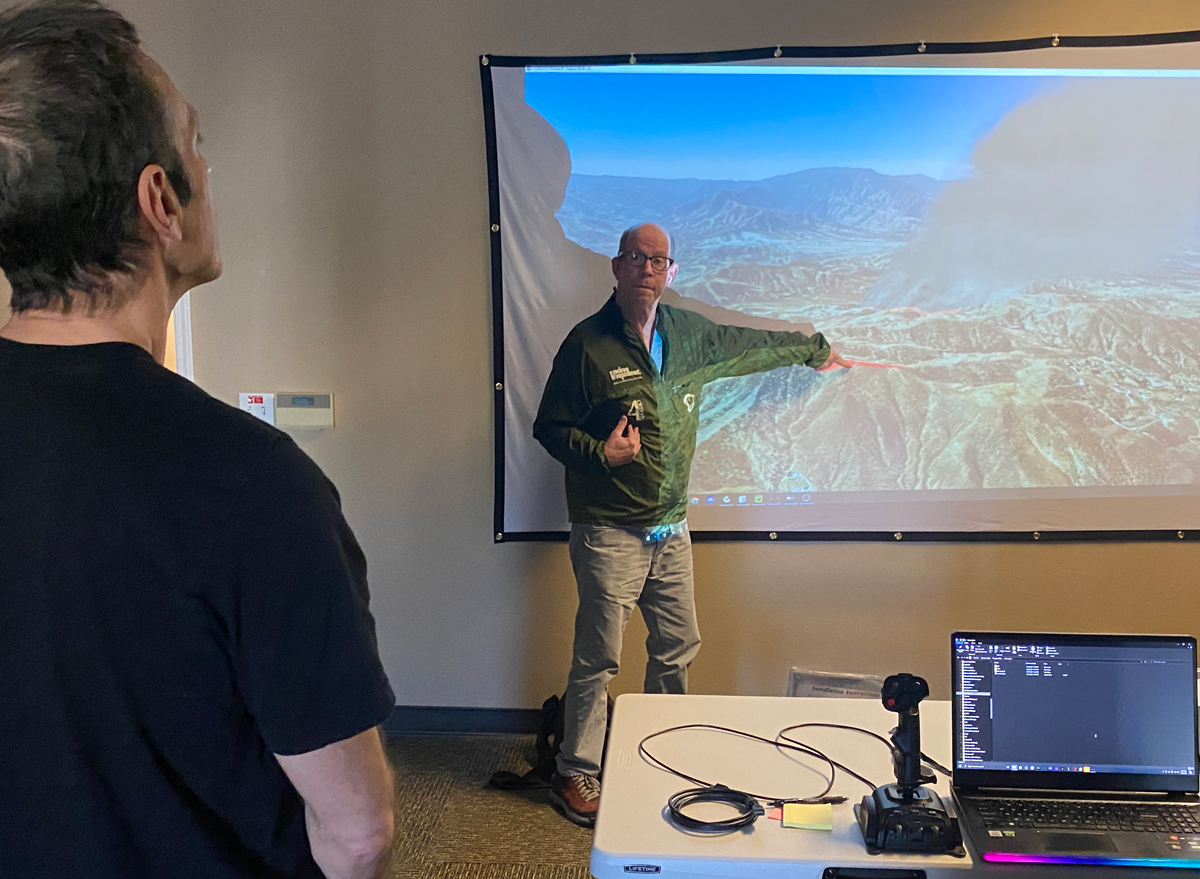 The customer had a problem. They received late notification of a contract award that they weren't really expecting. Since they had already built a schedule around their usual contract, they needed to find a way to quickly build their pilot roster without the benefit of Agency-provided training for pilots who weren't current on National Aerial Firefighting Academy (NAFA) requirements. They had access to the required aircraft and experienced pilots, but none of those pilots held current Incident Qualifications and Certification System (IQCS)-issued qualification cards. With very little time to react, the customer called everyone they could think to call. Our phone rang on a Friday afternoon.
Intellic Technologies was born with the same motivation as NAFA. It's not a coincidence that many of the architects of NAFA have built Intellic Technologies as well. The customer knew this and knew we could meet the full intent of the Agency-sponsored training courses. The question was whether the Agency would agree. Thus started a three-way dialog: customer, Agency, Intellic. The goal: help meet growing demand for aerial firefighting services while maintaining high standards of safety, effectiveness and efficiency across the entire industry.
The Agency had never officially considered evaluating alternatives to their training, though there has been ongoing investment in maintaining and modernizing the training curriculum, as well as a strong focus on engaging the current community of practitioners in managing the training and underlying standards. Aerial firefighting is very much a vital, evolving discipline, and the standards governing it in the United States are evolving in lockstep. Even though Intellic personnel helped build and maintain the standards and previous course materials, refreshing and reeducating would be necessary.
After more than a month of dialog and curriculum development, the customer received the official approval to use Intellic's training services to meet the intent of the NAFA Refresher course, which would be sufficient for the designated pilots to regain their currency and fulfill the contract requirements. At this point, the contract was supposed to start within two weeks, and some of those pilots were already on other assignments. Thanks to our deep bench of highly qualified trainers and regular use of online conferencing tools, we were able to deliver a hybrid in-person/remote training course on short notice, with detailed live attendance tracking and personalized completion plans for students who got called away during the course.
With the course recordings and proof of completion in hand, the customer requested an Agency qualification review and successfully delivered the aircraft for the new contract on time and as ordered. To date, Intellic Technologies has provided NAFA Refresher-type training to three different organizations, and in an expansion of our collaboration with the NAFA Training Cadre, we have now provided two five-day, NAFA I-type courses that featured a mix of current NAFA instructors and Intellic personnel.
As we gain experience working with customers and Agency officials, we look forward to introducing exciting and valuable innovations to wildland fire training. We are embracing the proven capabilities of micro learning with an exceptionally simple, accessible online training platform that fosters personalized connections between instructors and students without requiring scheduling and travel, and we are pulling more learning into experience-based exercises through full integration of FS3D (Intellic's virtual training app) simulations that immediately make the learner a practitioner, lesson by lesson and skill by skill.
What this means for customers is more flexible, accessible, effective mission training than ever before, with lower overall costs and greater employee satisfaction. Agencies benefit through more contractor availability and qualified competition. The entire industry will benefit in the long run from a platform that, by its nature, objectively tracks student performance, highlights best practices, exposes threats and causes of errors, and provides an inherently safe environment where the people who manage the wildland fire environment in real life can work through the known and unknown challenges ahead, together.